Four Books (+ four works bound in one volume) (2010–2013)
These books are woven from various texts that sometimes collaborate, sometimes clash, but whose implications are still very much with us. The books were made as commercially bound paperbacks (available for sale through Lulu.com) and as hand-bound versions (made possible through a residency at the Minnesota Center for Book Arts).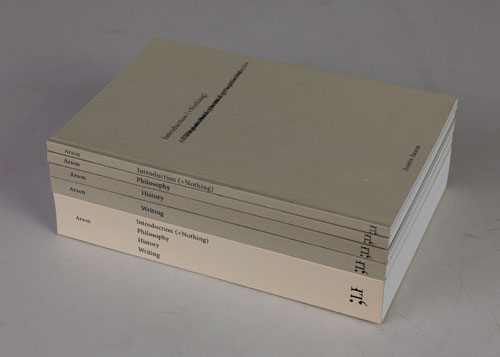 Click the covers below for a preview of the texts.

Hand-bound volumes.
Commercially bound paperbacks with custom jackets.
Many images of the handmade version of these books are posted here.